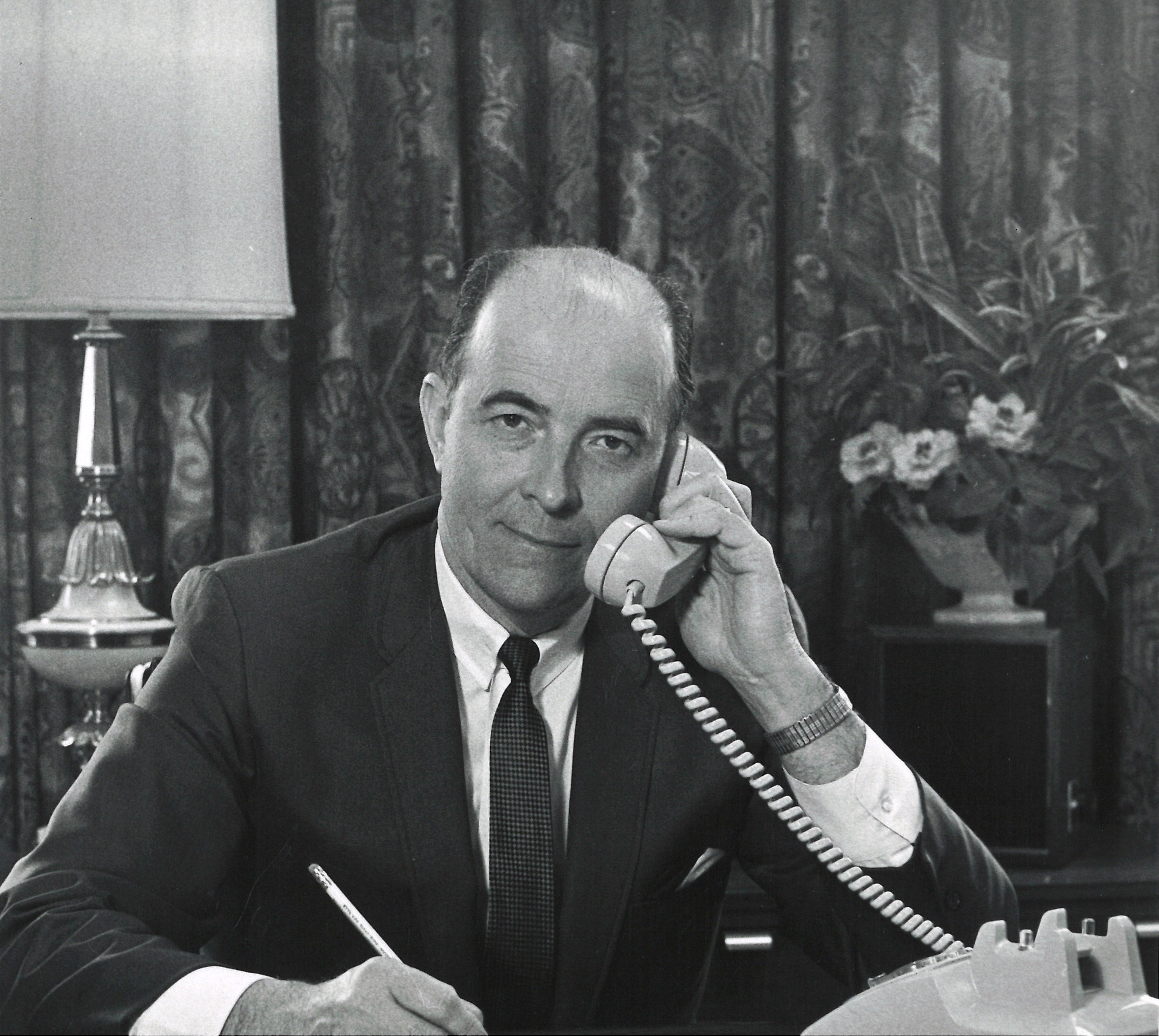 Hamill Manufacturing Company was started in October 1952, by William B. Kelly in the rear buildings of his private residence in Monroeville, Pennsylvania. Hamill has been involved with the Navy Nuclear Program and commercial precision manufacturing market since our inception.

The company grew from the initial three people to thirty while located in Monroeville, using the facilities which were continually expanded throughout that period. The facilities in Monroeville started with three concrete block buildings and grew, both on the surface and underground, to approximately 5,000 square feet. With the steady growth in both sales and employees, it became necessary to acquire or build a plant that could be expanded to meet the anticipated needs.

For the first six years William B. Kelly managed Hamill on a part time basis while maintaining full time employment at U.S. Steel, Homestead, as a Supervisor of Industrial Engineering and later at U.S. Steel Research Center as a Supervising Technologist in charge of manufacturing, stores, and electrical maintenance. In 1958 he left his position at U.S. Steel Research to devote full time to managing the company.

The company has supplied precision equipment for use on virtually every nuclear ship in the Navy's fleet. Hamill's capabilities expanded throughout the sixties to the point that, by 1970, the company had completely transcended the "machine shop" image. Hamill is presently engaged in the conception, design, engineering, manufacturing, fabrication, welding and testing of components for naval and commercial nuclear reactors, commercial power generation components, semiconductor, aerospace industry, and other defense related industries. Hamill's manufacturing expertise has also been used to great advantage in penetrating the market for precision finished, close tolerance glass molds.

Hamill specializes in the manufacture of critical components. These products must perform under the harshest of conditions. Hamill's reputation for providing percision machining and defect-free welding, as well as, comprehensive product documentation has served its customers well over the past 65 years.
Our clean air-conditioned facilities are equipped with state-of-the-art CNC machining tools, EDM machines, Radiography Lab, CMM facility, and modern weld equipment.

High standards of machine tool maintenance and plant cleanliness hallmark Hamill's efforts to provide the best possible product to our customers.

1952 – William Kelly starts Hamill with a $700 loan from his mother. He buys a used mill and lathe and sets up shop in a converted chicken coop in his backyard in Monroeville, PA. Hamill's first order is from Westinghouse- Bettis Atomic Power Lab for parts for the reactor for the USN Nautilus – the world's first nuclear powered naval vessel. This marks the beginning of Hamill's long relationship with the Naval Nuclear Propulsion Program.

1950's & 60's – Hamill adds 2 above ground and 5 underground structures to accommodate expanding business

1961 – Numis Corporation is formed as a real estate holding company to own the land and buildings to be leased to Hamill Manufacturing Company. Numis Corporation is a wholly-owned, independent corporation whose principle stockholders are the Kelly family.

1963 –Hamill purchases 135 acres (two parcels - 110 acres and 25 acres) along the Pennsylvania Turnpike at mile post 61.1 for the construction of new facilities. Planning commences for construction on the 25 acre portion of the properties located along the eastern side of the turnpike.

1969 – The first building, Pleasant Valley Building #1 (PV-1), containing 19,072 square feet, was built, followed by PV Buildings 2, 3, and 4 in the same location.

1977 – Hamill joins the newly formed Pittsburgh Chapter of the National Tooling and Machining Association. Precision machining shops in Southwest Pennsylvania join together to establish a formal machinist apprenticeship training program under the auspices of the NTMA.

1984 – Hamill purchases its first Macintosh computers which are used extensively in all aspects of manufacturing

1985 – Hamill receives its first order from Westinghouse Plant Apparatus Division (WPAD) for a complete component system – Purification Filters and Ion Exchangers. Hamill purchases larger machine tools to accommodate the larger equipment it now produces.

1991 - Because of the continuous growth of the business, Hamill completes the move of its manufacturing operations across the road to PV Buildings - 7, 8, and 9. This facility provides 43,549 square feet of modern, well-lit, high-bay manufacturing space. It also features facilities for nondestructive testing, including a totally shielded radiographic room, and a clean room/test area with over 60 feet of clearance under the crane.

1993 – Hamill, in conjunction with WPAD, begins the Model Shop. This is a time & material concurrent engineering approach to solve problems in the inspection and servicing of naval nuclear equipment and training shipyard personnel on fullsize mockups.

1995 – PV Buildings 10 and 11 are added to PV - 7, 8, and 9 to provide 31,632 square feet of office and laboratory space.

1996 – William Kelly retires. His son, Jeffrey, becomes President of Hamill.

1997 – Hamill begins its relationship with American Video Glass, a joint venture between Sony and Corning Asahi Video, for the production of TV picture tube glass molds. This marks Hamill's most exhaustive effort in the world of non-defense, commercial business. It the next 5 years, Hamill acquires 9 large milling machine tools, which greatly expands Hamill's production capability and capacity

2001 – Hamill constructs a 10,000 square foot building to provide storage space and fabrication area for the weld shop as well as space to install future machines and relocate current ones.

2002 – Jeffrey Kelly buys the majority share of Hamill stock from his father. William Kelly dies in July.

2004 – Jeffrey Kelly joins the Executive Team of the NTMA. He will become national Chairman in 2007.

2006 – Hamill begins production of actuators used to drive mirror arrays for Parker Hannifin Corporation over the ensuing 5 years. These arrays are used in concentrated solar farms in Nevada, Florida and Spain. This becomes Hamill's largest non-defense revenue stream in its history. Hamill becomes the lead organization for the founding of the Southwest Pennsylvania BotsIQ program. This is a collaborative effort between companies and schools to have young people build combat robots for the purpose of being exposed to the world of manufacturing. This program continues to the present day and has exposed over 4,000 young people to the world of manufacturing and engineering with an emphasis on STEM curriculum.

2007 – Jeffrey Kelly becomes Chairman of the NTMA and names John Dalrymple to be Hamill's President. Hamill receives AS9100/ ISO 9001:2000 certification and maintains that certification to the present day.

2009 – Hamill Manufacturing becomes an ESOP (Employee Stock Ownership Plan) company.

2012 – Hamill establishes its first medium production cell for the manufacturing of hydraulic actuators and components for Parker Hannifin Corporation. This is a paradigm shift in how Hamill competes in commercial markets.

2017 - Hamill receives an updated ISO9001:2015/AS 9100D certification.