Our temperature controlled facility has over 110,000 square feet, with 55,000 square feet dedicated to manufacturing. This includes a 22,000 square foot bay area with more than 40 feet beneath the crane to support the manufacturing of large assemblies.
Our Shop Includes:
Crane capacity up to 25 tons
Assembly, testing, and clean room area has more than 60 feet beneath the crane
Large entrances to the plant with a spacious work area that allow us to accept work that many competitors have to turn away
NDT testing areas
A temperature controlled specialty machining, welding, and inspection area
Custom tool and cutter grinding
Full time maintenance mechanics with a complete preventative maintenance program
A tool room for tooling, gauge, and fixture storage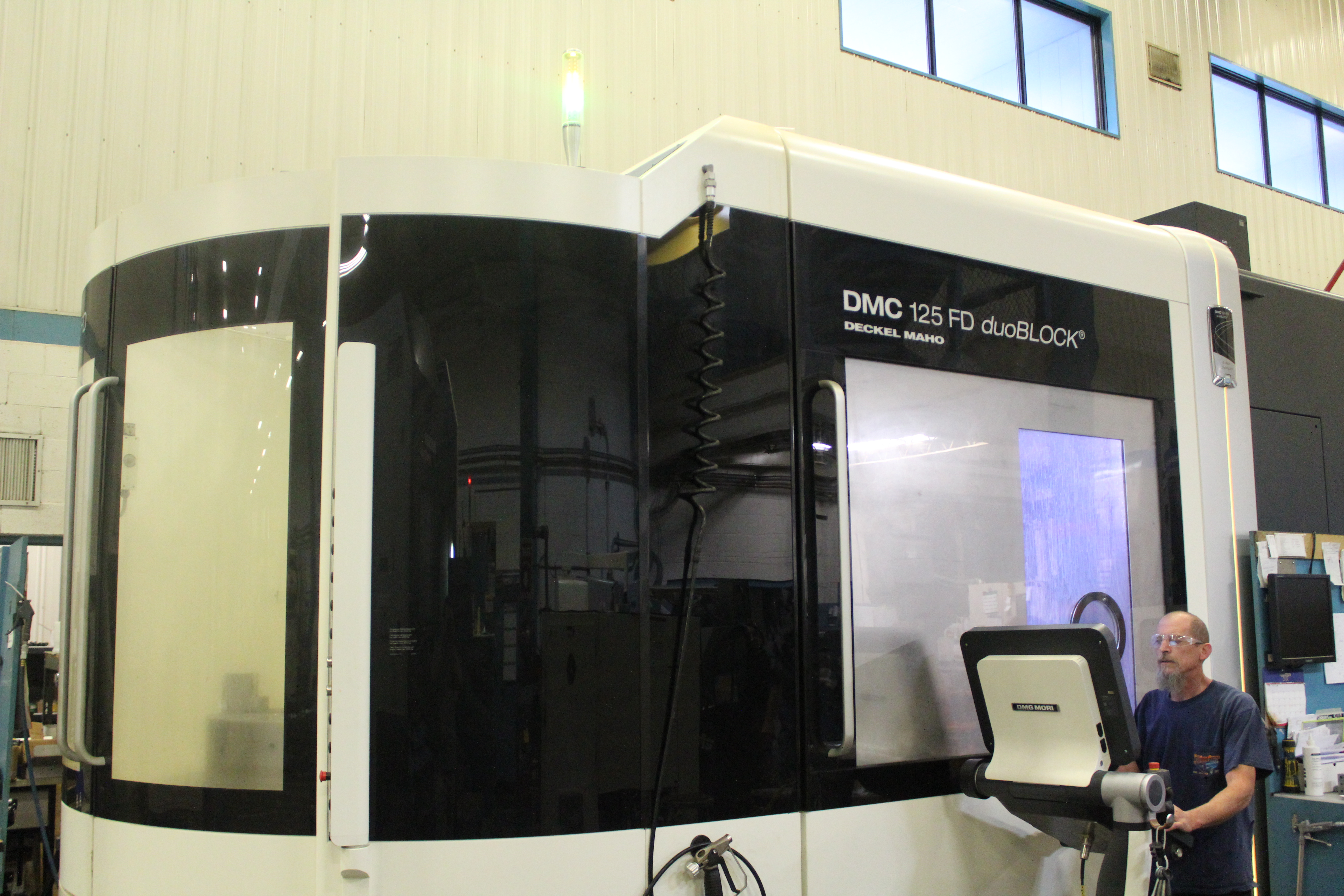 CNC Equipment Capabilites
Horizontal Milling
Vertical Milling
Horizontal Lathe
Horizontal Lathe with Live Milling
Vertical Turning Center
Vertical Turning Center with Live Milling
5-Axis Mill/Turn Machining
5-Axis Turn/Mill Machining
Electrical Discharge Machining
Explore our machine capabilities in the
Precision Machining
and
EDM
pages.
While our listings show the maximum part dimensions by machine, depending upon the part and requirements, we have been able to support significantly larger dimensions with creative setups and fixturing.
Let us know your requirements and we will work to accommodate your needs.